I
t's all about perspective, isn't it? I have had quite a long absence from my little bloggie home...but I'm not going to get into the why right now, because when I look at my issues that seem so trying with a little perspective I realize how much others are going through at this Christmas time. Some are battling life-threatening illness, some have lost children, spouses, friends or parents. Some have been out of work this year (or longer). Some are fighting for our freedom far from home...and some have never celebrated Christmas...or even heard the story of the little baby born in a stable, who grew to humble manhood, and chose to die so that you and I might live forever in paradise!!
Many of us love to give gifts any time of year...let's not forget to give a gift that you can give any time any place, it costs nothing (money-wise) except a little of your heart and time. Who can you pray for today? I'm sure you can think of someone, quite likely many "someones". If you don't mind, pop on over and read what a young couple is going through as they seek to share their love and home with a precious little boy & pray for Tucker...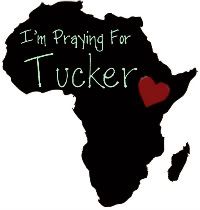 If I'm not back before then...the most BLESSED of Beautiful Christmases to you!!